Facades
Ventilated Woodlook™, facade is exterior wood-plastic building shell system which is spaced apart from the main circumferential wall by creating the interspace. This interspace is usually filled with insulation material for ensuring improved energy intensity.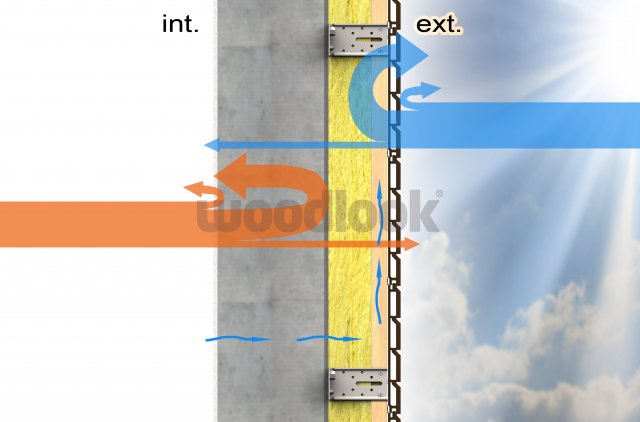 Ventilated Woodlook™, facade technology has several advantages. The main advantage is weather protection of the circumferential wall. It also protects the wall against moisture damage, reduces the risk of mold development air circulation helps remove moisture from the masonry walls and has great effects on overall user comfort. Thermal radiation is subdued even in conditions of strong radiation and the possible presence of exterior insulation makes a complete and total exclusion of the heat transfer. With the Woodlook™, ventilated facade system insulation material reaches the maximum of its thermal resistance. Another advantage of the Woodlook™, facade system is its cellular profile, which significantly improves the sound insulation of the object as well as the strength and stability of the facade itself. One of the most important feature of the Woodlook™, facade system as well as all Woodlook™, products is almost no maintenance and 25 years warranty.
We offer 2 main types of profiles with different slot design and size: Grain , Modern. Installation using joints is quick and very easy.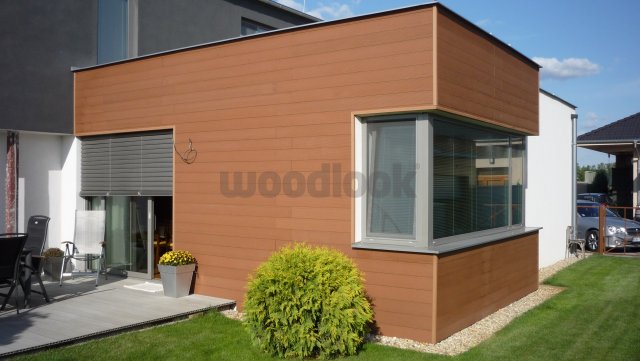 Colors
Modern Design
Grain Design
Gallery
Illustration of Woodlook material usage for facades.